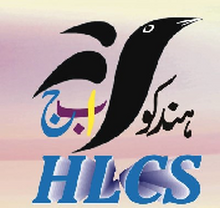 Introduction
Initially research project was started by local hindko poets, hindko authors and linguistics who conducted baseline that  provided opening to new idea to study and develop the language scientifically. The representatives from Forum for language initiatives islamabad providing some training and techinical backstoping to carry forward the language preservation and development. HLCS also conducted some researches on different dialects of Hindko language that further helped in publications like premier, storybooks and dictionary development etc. Meanwhile Mr. Raja Tasawar (late) started working with HLCS representatives as a Project Coordinator and got registered the organization after the long and hard struggle under the banner of "KP Promotion of Regional Languages Authority Act-2012 and under the consitution of islamic repuplic of pakistan". The organization is Mansehra based as 'Hindko Langue and Cultural Society' in 2013 under 'Society Act-1860'.
Vision
A developed, peaceful, self-reliant and educated society in Hindko language Communities.
Mission
Achieve sustainable development in education, health, Infrastructure and environment by ensuring community participation without any gender, racial and religious discrimination.
Goal
The general of the organization is to develop the people through education and good health facilities.
This goal will be reached through the following activities:
To give the quality education to the people of the area through their mother tongue.
Preserve Hindko language and cultural heritage.
Will provide good health facilities to the common masses through pamphlet and free medicine supplies.
Enhance literacy rate with the help of mother tongue based literacy programs for children and adults, especially women.
To develop the curriculum of education on the primary level in the local language.
Will develop the poor health and education condition of the women according to the local norms.
Carry out research and documentation on the history of the area.
Organize literary and cultural functions.
Translate useful and important literature in the local language.
Poverty reduction through promotion of enterprise development, value addition, marketing and exploring opportunities for income generation.
Development of human resources through education and skill development for better use of natural resources.
Capacity building and strengthening of community based organizations to harmonize their activities towards realization of the goals and objectives.
Cooperate with government, non-government organizations and donors for the attainment of our goals.
Educate the public about health, hygiene, and sanitation.
Establish a library for the purpose of research and education.
Raise awareness amongst the people about the value of education.
Establish relationships with and visit similar organizations in other areas.
Protect environment by raising awareness regarding climate change and its disasters.
Develop local leadership for self-reliance and instability.
Promote a culture of tolerance in the community.
Protect human rights.
Empower women by ensuring their representation in decision-making.
Peace building among different communities and tribes.
Five Year Future Plan
HLCS has strong motivation to take some logical and solid steps for the development of language besides preservation. And following is the future plan
Schools up-gradation and promotion.
Conducting language and culture based researches.
Introducing Hindko language at regional, national and international level.
Establishing 'Hindko Language and Cultural Academy.
Hindko Dictionary development.
Promotion of gender equality.